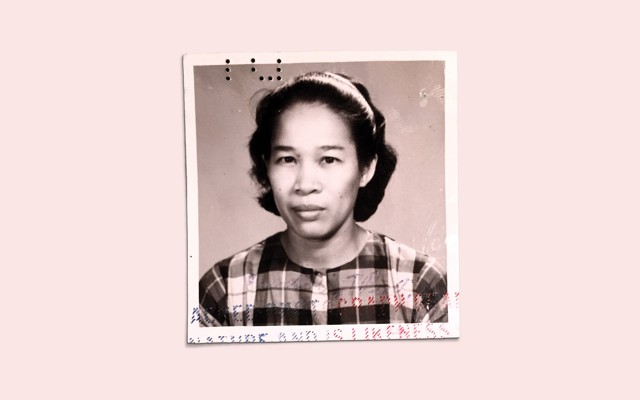 It's been a month, I guess,  since the late Pulitzer-prize winner Alex Tizon's article about Lola went  viral on social media . His article was posthumously published as the cover story of the June 2017 issue of The Atlantic .
I showed interest in reading his article when it had a ground swell of opinions that he had been complicit with his parents' crime in a sense that he did not do anything to help her out. Rather, he did so right after his  parents kicked  the bucket. Besides, his article bears hypocrisy  inasmuch as he simultaneously  did hide her existence from his friends. Thus, his article suggests that his family, especially his parents, deprived Lola of her humanity.
After reading the article. I  found out that the "bashers" could be right that Lola had a miserable life with Alex's family. She served them for 56 years , taking care of him and his siblings without pay,  having no  good opportunity to return to the Philippines as what his parents had promised her. The revealing and revolting   fact is that she was not even allowed to  pay respect to her parents' death – a heart-rending situation whoever will experience  doesn't want to miss in her/ his life.  So, who can't be furious about this unimaginably cruel  truth?
However, the problem with the bashers is that they incriminate Alex in a crime he had been innocent of. Bear in mind that he was too young to understand the situation he found bizarre. Besides, he was too obedient to stand up to his parents who were both overweeningly ambitious.  His father was a busy business man hobnobbing with the elitists whereas his mother an inspiring doctor , striving to get a better streak. He only mustered up  enough courage to defend Lola when they both berated her for not feeding his younger sister. Therefore, pin the blame on his parents who are now somewhere in heaven.
There's been even a speculation that Alex wrote Lola's story  for his own interest since he was an award-winning journalist. Those bashers must be deluded into the notion that he must have wanted to put himself on the literary pedestal. Whatever it is that makes them delusional and irrational, in my book, what I see is that he must have wanted to imply that Lola could be the apotheosis of a caring "yaya" or " kasambahay". He must have wanted us to deeply understand the sacrifices our "katulong', "yaya" , and "kasambahay" does for us. Besides,  I'm pretty sure that Alex  was aware of  that what his parents' treatment toward Lola was cruel  and inhuman. Thus, I'm pretty sure that what he wanted us to do is to  consider her  as part of the family as to what he did to Lola contrary to the ideal value his  parents  unconsciously  inculcated in him.
Given that Lola had a miserable life with the Tizon family, I do believe that Lola came to the point that she accepted her fate, for she was borne upon the idea that she was a "slave". She learned to love the family she had served for many years. She had almost stood as the biological parents to Alex and his siblings when his parents were up to their ears in work. Also, I do believe that she was even considered part of the family based on the pictures Alex shared on the social media. Lola had sweet and wide smiles showing how she did not look like a slave but a loving and understanding grandma to them. Plus, remember, her world turned upside down when Alex's mother was in great distress. Lola was the only one whom she could turn to for comfort. It was like a scene in a movie when the antagonist turned into a lamb, moved by the oppressed's magnanimity.  In other words, bashers must be  grossly literally exaggerated.
Alex Tizon's memoir is deeply moving and well-written. It even incites bittersweet memories of  childhood; I was impressed by his scrupulous use of vivid descriptions. Also, since it is a short memoir, he made sure that he was able to write it well-balanced, bearing his award-winning journalistic skills. No wonder the bashers are  irrationally taking it for granted. However, I'm almost familiar with how he circulated the story by blending the past and the present time.
My family and I have never had any nanny, helper, or maid since only rich and well-to-do family can afford to pay their service. However, I grew out of the stereotype that the last resort a woman who is desperate for  working  herself through university or an old woman who lives with a poor family and is expected to be the "bread winner of her family"  is to be employed as " katulong "  " kasambahay" or " yaya" . So, I never thought of that having this kind of job was a form of slavery. I was just  taught that this symbolizes your economic status in society. In short, you're poor.  After reading Pulitzer-prize winner, Alex Tizon's memoir on his family's big secret, a simplistic and laughable realization came to me that we must,  indeed,  take their case seriously. The word slavery itself has a wider scope we must muse over in the context of  social sciences.
Rating: 4/ 5 stars ( I really liked it. )